Information
About us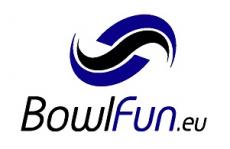 BowlFun is a player friendly brand aimed at pros and amateur bowling players. We are the manufacturer of individual as well as team shirts. The materials we use in the production are the top quality in the World. All our textiles keep players warm while the moisture is conveyed from the skin, this technology gives unparalleled comfort during the matches. Our most important characteristic is high quality, we produce our apparel in Europe based on our own designs and materials. This guarantees our customers great and attractive products to wear.
Our shirts are made from passion to bowling, we work hard as a team to develop and design top quality products which are both innovative and present a unique style. Our mission is to give players the tool to enhance their performance and achieve the best results possible.
Our goal is to produce any model and design customized in just 2 weeks. We can do that even for just one shirt, most of our customers order one or two shirts. We are proud we can satisfy the needs of our customers in such a short period of time so you can go out there and perform.
Each shirt can have your logo or your signature with your name, we are not afraid of any customisations and we are prepared to discuss any design. We sell and deliver our products worldwide.
Join us in our mission and become another satisfied customer – become BowlFun.
You can find us by going to: www.bowlfun.eu